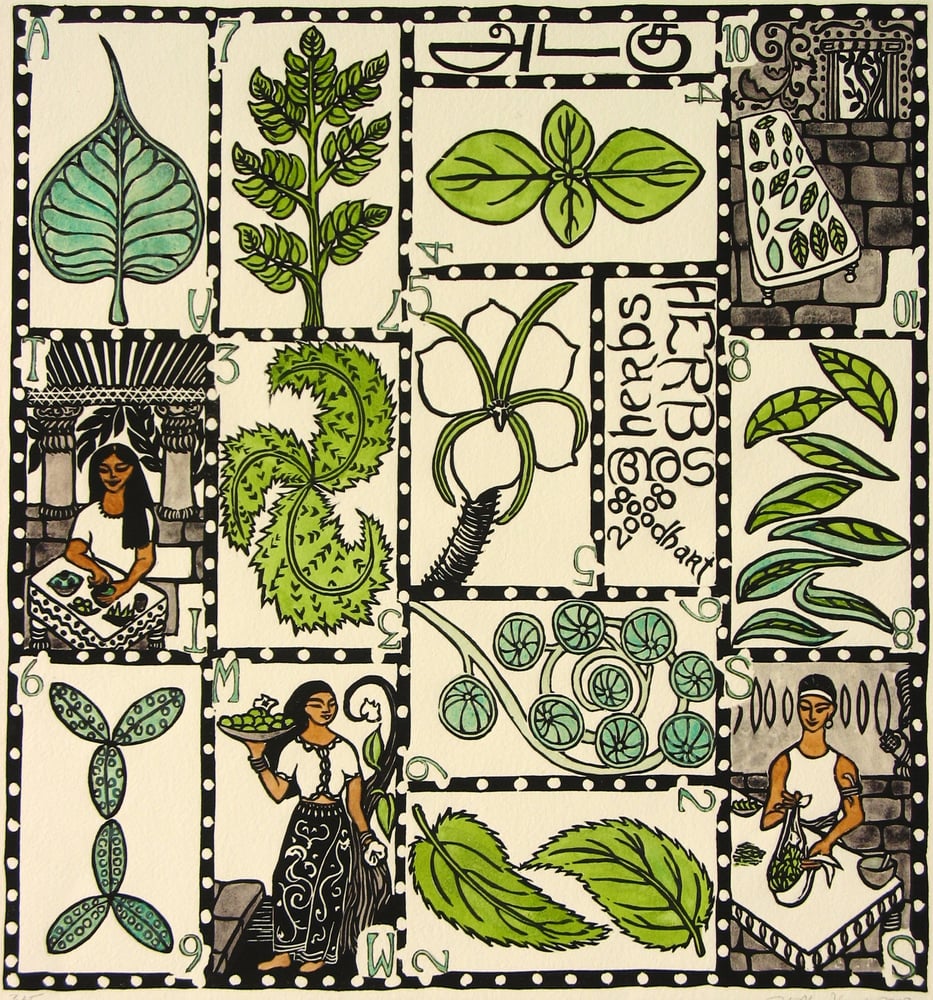 Part of the set, Cuisine Cards. Inspired by images of the willy-nilly layout of plates of various playing cards by 17th c. German printers, this set has four different foods as the suits and a hierarchy-free set of face cards: the Shaper (cook), Mover (wait staffer) and Taster. Each suit is set in a different part of the world, somehow connected to the particular food.
The various words and ancient scripts included in the image all say the same thing, in contemporary english and in languages closer to the original cultures.
18x14" OFFSET LITHO REPRINTS, ON ARCHIVAL PAPER ARE AVAILABLE FOR $30 postpaid within the US and Canada, ships in mailing tube. Edition of 1,000 signed and numbered. Get the complete set of 4 prints for $100 postpaid. CONTACT ME DIRECTLY if you'd like the set, so I can put that through, there is no option in this program to do that.
16.5" x 14.5" ORIGINALS are printed in black from linoleum block plate on 24 x 19" St. Armand 100% cotton rag, and hand-colored with Daniel Smith mineral pigment watercolours, in an edition of 30 of each plate. They are $1,850 each, or "a full deck" of the four prints for $6,000.